The senior population in the United States continues to increase, and those seniors are living longer lives which provides a challenge for those looking to provide care for an aging loved one.
The overwhelming majority of seniors wish to remain in their own homes as they age, and those that do often live more fulfilling lives. For these seniors, a medical alarm system is a device they can't afford to live without. More than one third of seniors 65 and older fall each year, and the longer they have to wait for medical assistance, the greater the risk for serious injury or even death.

Medical alarm systems for seniors require the user to wear a small medical alarm button at all times. In the event of an emergency, the medical alarms button is pressed, sending a signal to a two way base station that is plugged into a telephone jack. The base station notifies our monitoring center, who then dispatch emergency service.
Is a senior medical alarm system right for you? If you answer yes to one or more of the following questions, you can greatly benefit from the protection of a medical alarm device.
– Have you fallen, been hospitalized, or visited the emergency room in the past year?
– Are you alone for several hours during the day or night?
– Do you have a chronic health condition or take daily medications?
– Do you require assistance with bathing, dressing, or preparing meals?
– Do you use a cane, wheelchair, walker, or other device for assistance with balance or walking?

One important question that many face – Medical Alarm System vs Assisted Living
Did you know that a recent AARP study on medical alert systems in relation to seniors, found that 9 out of 10 senior wish to remain in their own homes. Moving to a nursing home or assisted living facility can be a traumatic event for seniors, many become depressed and less active, affecting their physical and emotional health. Assisted living facilities are also becoming increasingly expensive. Nationally, the cost of an assisted living facility averages $3,000 per month, depending on quality of care. This can place a serious financial burden on seniors on fixed incomes, and their families. Senior Medical Alarms can be the best alternative to this way of living.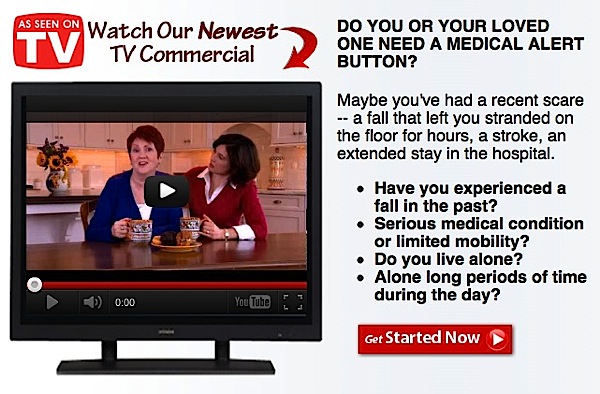 Medical Alarms Systems for Seniors – Features
– The base station automatically calls the monitoring center once a month to ensure that the unit is working properly
– Automatically notifies the medical alarm monitoring center if the battery in your senior medical alarm button needs to be replaced
– Contains a 72 hour battery backup in the event of power loss. When power is restored, the elderly medical alarm system begins charging its battery again automatically.
– Meets UL guidelines and has been independently tested for performance
– Complete lifetime warranty on your Medical Alarms for Seniors System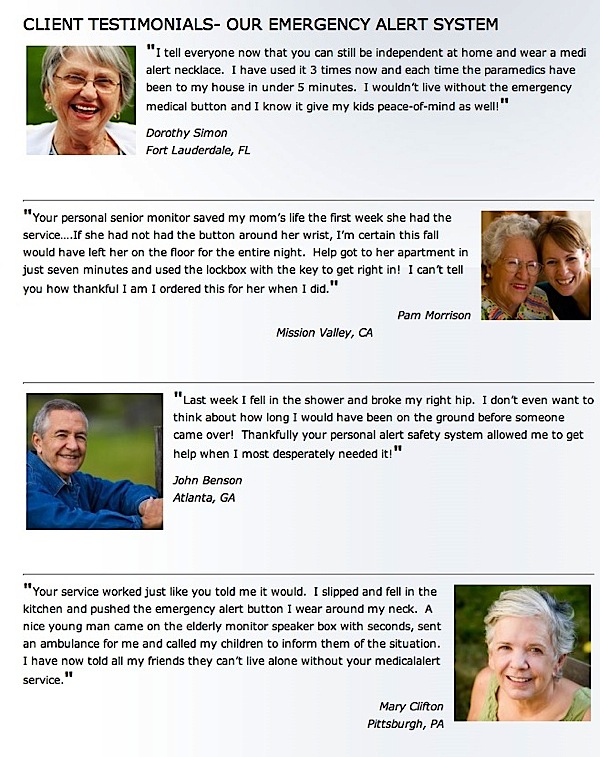 Click here to learn more about medical alarms at MedicalGuardian.com