"Only the best is good enough for our children," said Steiff founder Margarete Steiff in 1880. This philosophy still guides Steiff today – inspiring Steiff USA to create only the best products for their most littlest customers.
The Steiff Baby Collection is produced with tender loving care. Sewn by hand from the softest materials available, this fashion-forward line of products is of the absolute highest quality. It is meticulously tested for safety to make sure it's free of any harmful substances, allergens, and is environmentally friendly. Steiff products are safe and durable enough to last a lifetime.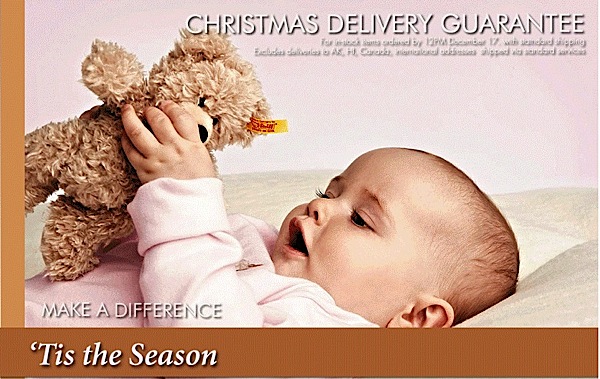 The Steiff Baby line is the ultimate collection of products to pamper your child. Doesn't your baby deserve the very best?
To collect Steiff Teddy bears and animals is to experience great joy and satisfaction for there is no other collectible that brings so much pleasure to the owner's life. Each Steiff piece is a handcrafted work of art.
Made in Germany and often based on vintage or antique designs, Steiff's collectible products occupy a special place in the hearts of their owners.
Steiff limited editions are highly coveted and often bring high prices on the secondary market. They make treasured gifts that convey a sense of great esteem to their recipients. For collectors, enthusiasts, and those lucky enough to receive Steiff as a gift, each Steiff product is truly a "Friend for Life."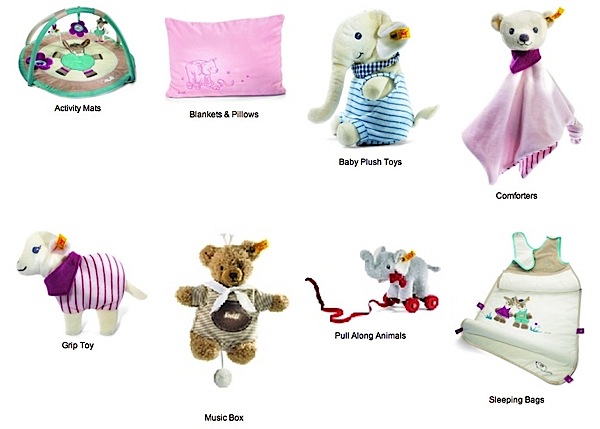 Visit Steiff USA to see more of their collection including:
– Limited Editions
– Premiunm Mohairs
– Soft Blush
– Steiff Bears for Babies
– Large Animals
– The Steiff Membership Club