Congratulations on your big day! Whether you're a bride-to-be preparing for your wedding day and tying the knot, or you're looking to buy the perfect prom dress, Romantic Gowns By Bridal Online Store.com has an exciting new collection of wedding dresses and bridal gowns for 2010.
Why buy from a website? Wedding Gowns in bridal shops are sold off the rack, and have been tried on, damaged, or soiled by the many other women who have tried them on before they are sold to you to wear on your special wedding day. When you receive your gown from Romantic Gowns By Bridal Online Store, you will be the only bride to ever wear this beautiful dress!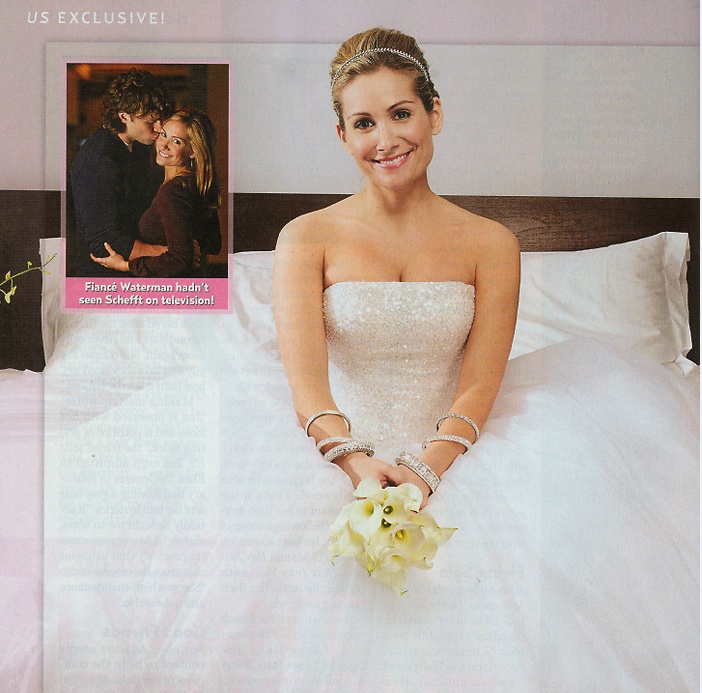 US Weekly, a U.S. magazine with a circulation of approximately 1.8 million weekly readers, published an article in their April 20, 2009 edition featuring TV's The Bachelorette, Jen Schefft, planning her wedding on a budget. Jen was recently laid off from her advertising sales job in October and has had to plan her upcoming wedding to Joe Waterman on a budget.
In the article Jen gives tips on how to save money on gowns, flowers and food. One of the best tips is her choice of gowns. One her choices in gowns is the Michelle, pictured below. Out of the four gowns chosen, from David's Bridal, J. Crew and Romantic Gowns By Bridal Online Store; the Michelle gown was chosen as the Featured gown.
So no matter if your looking for a formal wedding dress, Plus Size Gown, Casual wedding day dress or a modest temple dress, Romantic Gowns By Bridal Online Store has what you need.