Oliviers and Co (or more commonly known as O & Co.) is the premiere destination for Mediterranean food. This includes premium olive oils, sensational vinegars, flavorful spread and crackers, sweets, accessories, and even organic cosmetics and skin care products.
You can browse the website or download their online order catalog here.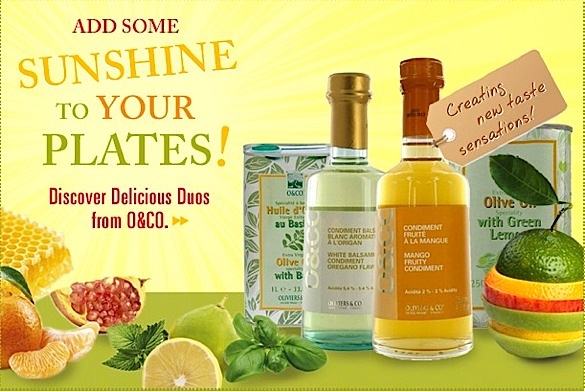 And so how did Oliviers and Co begin? It's a very cool story to say the least.
It was in the village of Mane, high in the Alpes-de-Haute-Provence, that the adventure began with two men united around a common passion, the olive tree. Sixteen years have passed since the creation of O&CO in 1996; sixteen years of visiting orchards and meeting with producers throughout Provence and the Mediterranean basin, forging a new image of the olive tree, rooted in tradition but firmly anchored in the modern world. These meetings were not only an opportunity to form friendships, but also the start of a journey of discovery of the incredible diversity of terroirs and flavors. The idea grew that, like grapes and wine, the olive tree deserved to have its exceptional vintages recognized. A completely innovative concept was born, and with it, the conviction that places were needed where this unsuspected source of flavors and aromas, hidden within the humble olive, could be shared.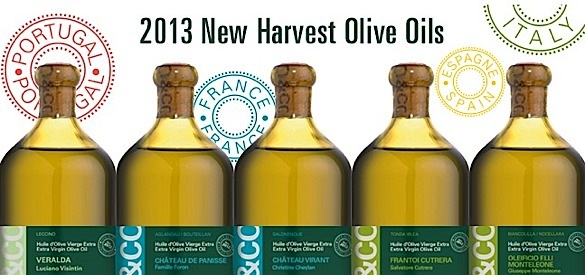 Experience the sweetness of the Mediterranean with O&CO.'s range of honey, biscuits and confections. These indulgent treats serve as the perfect ending to any meal. Shop with confidence at Oliviers and Co. And now with convenient gift cards, you can not only buy these delectable items for yourself but you can also give the great gift of Mediterranean oils, vinegars, sweets, and more.