Mozy.com offers a number of backup solutions to fit your individual needs. For non-commercial backup of your personal files, including music, photos, home videos, and personal tax records, check out the simplicity of MozyHome.
If you're a professional looking to back up business data, financials, and administrative files for multiple users, MozyPro is your best solution.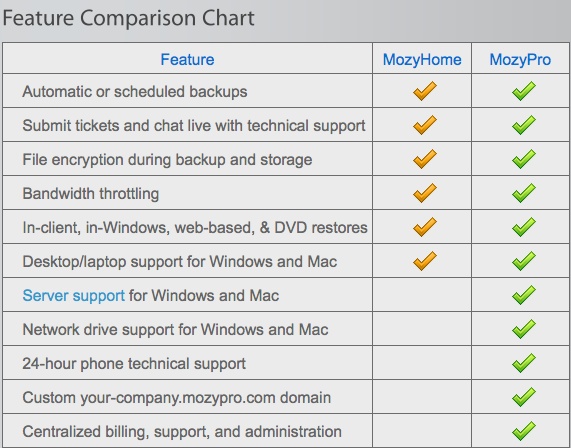 Visit the official Mozy website to learn more about what they can offer. Peace of mind has never cost so little. Prices start at $4.95/month.