Are your children or employees abusing the privileges of texting and calling? Are you worried they are using the phone for disallowed or inappropriate activities?
Mobile Spy helps parents and employers monitor the smartphones and tablets that they own or have proper consent to monitor. They use it to learn about their child's or employee's call information, websites visited, text message activities, photos, GPS locations and more.
Mobile Spy is a hybrid software/service which allows you to monitor smartphone usage in real time. This unique system logs the activities of your iPhone, BlackBerry, Android, Windows Mobile or Symbian OS smartphone.
Notify your child or employee they will be monitored. Install a small application directly onto your device that they use. The app has an icon which further notifies them that they are being monitored.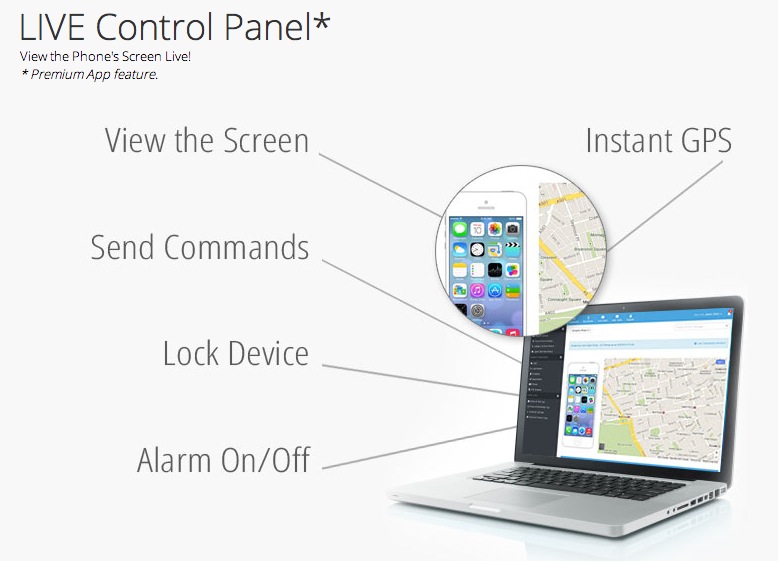 After the software is setup on the monitored phone, it will log an array of phone activities and then insert the information to your account using the Internet. When you want to view results, simply login from any web browser and enter your username and password.
With the LIVE Control Panel, you can view the phone's screen and location LIVE.
**PURCHASE MOBILE SPY – 12 MONTH ACCESS (PREMIUM VERSION) FOR $139.95**
This high-tech monitoring software will allow you to see exactly what they do while you are away. Are your kids texting while driving or using the phone in all hours of the night? Are your employees sending company property? Do they erase their phone logs? That won't matter because the software does not rely on the phone's internal logging system.
This powerful system gives you the ability to monitor activities online in real time. Your logs are safely stored in your secure Mobile Spy account which is accessible from any web browser using your username and password.
You can login anytime from any location to view results without needing access to the device. The activities logged are each described below. All activities include a date/time stamp and are searchable by phone number. All logs can be easily exported to CSV!
Mobile Spy towers above the rest by offering the world's only LIVE Control Panel. Unlike anything ever seen in the mobile software industry, this innovation allows you to securely perform LIVE monitoring and control on your smartphone from anywhere.
If you choose to purchase the premium app, you can view the device's screen like a television along with a map of the current location instantly.
Need the ability to have logs sent to your email? The LIVE Control Panel allows you to do exactly that. You can have selected logs sent at any interval you choose, such as hourly or daily. You can also instantly email your logs to your address within the LIVE Control Panel.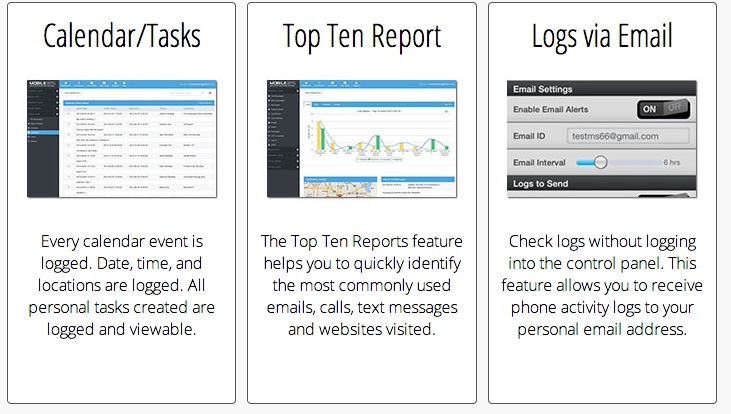 Why Monitor Text Messages?
Do you need to know if your child is sending and receiving text messages that may be inappropriate or cause them to get into trouble? One of the fears for today's parents is that their child may be using the mobile phone for sexting.
Sexting is a term that describes text messages that contain explicit language of a sexual nature. Children will be curious about the new information that they are exposed to and might plan to engage in sexual activities. And because of their inexperience, children do not understand the consequences of their actions.
Multimedia Messenger Services – Mobile Spy also lets you monitor multimedia messages sent and received on Android, iPhone and BlackBerry devices.