It's time for football so get your friends together and form a league. CBS Sports is a great place to go to get your Fantasy Football groove on. With up-to-date statistics, an easy to use interface, terrific weekly tips on which player to start and which to leave on your bench, and other versatile features that make this Fantasy Football platform one of the leaders in the marketplace.
Check back soon as we're working with partners that will bring you daily fantasy leagues with high stakes payouts!
Visit CBS Sports to determine whether this site is a good fit for you and your buddies.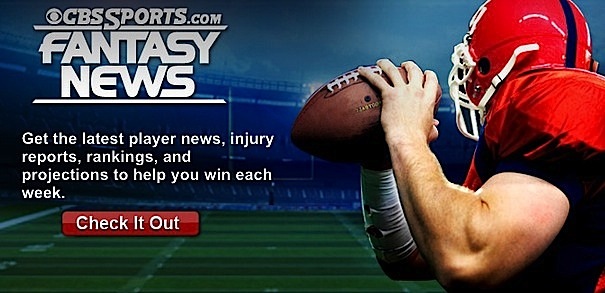 As mentioned above, one of our favorite features is the weekly articles and insights provided by CBS Sports. The experts will provide you with in-depth analysis on who to start and who to sit. It's a piece of invaluable information that will help take your team into the playoffs and, hopefully, complete the journey towards Fantasy champion!
Here is a sample of the weekly tips you will get every single time you login: